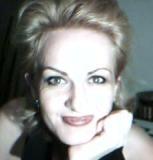 Paola Lombardi entered the real estate profession in 2002 after more than a decade as a business professional. She was the co-founder of "Non Solo Pasta" magazine, an award-winning publication that has helped hundreds of Italians and Italian-Americans to move, invest or settle successfully in the United States. Her career includes over 3 years in politics with the largest Italian party "FORZA ITALIA" and over 22 years as an accredited journalist. Award winning Broker, nominated TOP 10 NEGOTIATORS AWARD of Pinellas County, she has been recognized also for her volunteering works in the Community: the 2011 USA Presidential Volunteer Award and the 1994 City of Miami Appreciation Award. After moving to Clearwater, Florida, Paola chose real estate as a career because of her love of the business.
"I have been buying real estate in Clearwater as an investment so I decided it was the time to take my experience and use them to help others do the same, and became a Real Estate Broker. I specialize in helping people to locate the best deals: Foreclosures, Bank Owned or motivated sellers – Nominated in the top 10 negotiators for Pinellas County for the year 2014, I am also an experienced short sales listing agent, with over 8 years of successfully negotiating Short Sales for my sellers and I hold a full certification of foreclosures/short sales resources as a broker " "I also have a wonderful TEAM of Sales Agents, each with their own specialization , to better serve the public". In fact we can serve you in several languages: English, Spanish, Italian, French, Bengali  Hungarian, Russian, Hebrew. Paola is the type who MAKES things happen. Full of energy and enthusiasm, as the Owner/Broker of GREAT HOMES REALTY, INC., she is taking that energy and drive and putting it to work for her clients. Trained in public relations, management and marketing, her creative ideas help her clients to get their properties noticed.
"I go beyond the common marketing tools. I have a lot of experience in advertising and marketing, so I promote for my clients in very unique ways, making sure our properties are promoted all over the world and the web! For my buyers I go out of my way to find them the best deal, the perfect house. They love it. The best feeling I can have is when I see them feeling reassured by the care and knowledge I provide. I know I can look after them for a good deal, both if they are sellers or buyers. And I make sure every agent in my office does the same" If you are looking for a true professional who will give undivided attention and care to your home search or home sale then give her a call. You'll be happy that you did. How does she do it? Putting to use her skills as a journalist, she investigates, questions, networks and researches behind the scenes to find the best deals, sometimes even before they hit the market.
If you are thinking about purchasing, selling or investing in homes and condos in the Clearwater area contact Paola Lombardi with no obligation. By having a relationship up front, you can trust her and her team, to find for you what you want at the best price under the best terms and conditions. Remember that we are Foreclosures, Bank Owned & Short Sales Certified Specialists, Luxury, vacation or relocation Specialists. Feel free to call or write her for further details on how to become part of the new and exciting future of Clearwater. Meet the other members of our TEAM!
Paola cell phone is 727-488-4825 or write to: paola@clearwaterpostulate.com.
Paola Lombardi is a Member of NAR (National Assoc. of Realtors), FAR (Florida Assoc. of Realtors), PRO (Pinellas Realtors Organization), Certified Distressed Property Expert, Short Sales & Foreclosure Resource Certified and proud member of WISE