Margaret Cashill, StaffWriter-TampaBay Business Journal – May 13, 2014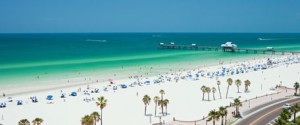 Dr. Kiran Patel plans to break ground on a hotel on a 3-acre parcel in ClearwaterBeach he bought a decade ago.
Patel said he plans to begin building the 450-room Wyndham Grand Resort by year's end. His goal is to complete construction within 24 months of the start date. He estimated the project will cost $175 million.
Patel bought the land at 100 Coronado Drive for $4 million in 2004. In October 2012, he was optimistic that he would break ground on the project within six to eight months. A year and a half later, the site remains undeveloped.
As he did in 2012, Patel said Tuesday that the state of the economy motivated him to begin building.
"The economic environment is conducive to development," he said. "There are many other properties that will open in the area, so we feel overall, it should be right."