How low can you go?
By Paola Lombardi
With all the media discussion about predator lending, bent mortgage brokers and greedy sales agents, while half of the country are losing their homes in foreclosure – many of you might have gotten the impression that real estate is not totally, sparkling clean.
The truth is, this housing crisis occurred because in the last few years many people who couldn't really afford houses bought them anyway. Using very creative mortgages, and very creative loan applications, these buyers thought they could afford these home for some inexplicable reason and did not question their good luck. Subject I touched on HERE not long ago.
At time of this newsletter, the government still hadn't figured out exactly what to do, other than hoping really hard for the problem to go away. But as bad as all that sounds, things could turn around. In fact, there is even a lesson in all this – or I would not even have bothered to write about- and it is that sometimes the trash of one is a treasure to another.
Like most of you, I'm not particularly rich or greedy. I have a house, I bought it to keep it, not in the hope to make a cool million in a few months of appreciation. It's worth basically what it's worth. But lots of homeowners have houses they now consider "trash" because these did not appreciate how they'd hoped and now they owe more than the home is worth.
So, why bother to save it from foreclosure? In the meantime, you come along shopping for something affordable and look at the same homes: both the owners and their lenders are hoping not to be the one stuck with it. They do not regard these properties as places to sleep, dream and raise families, but more as losses on their books, and they need to sell them quickly, even if it's for tens of thousands below the present market value. … and you end up getting them for pennies on the dollar!
That is treasure! And we, as Buyers Agents bring these to you.
If you are still sitting on the fence waiting for the green light to buy, this may not be the best idea. Bargains are everywhere right now and interest rates are really cheap.
Luckily in 13 years as a journalist, I learned a few things, one of this being that some "news" is really nothing new. It is often already stale news. When every media is over-negative like now, most probably we already reached the bottom. If you are waiting until they say the market is rebounding, it's a mistake. By the time the media signals the green light, it will be a year too late!
Remember, a bottom does not mean that prices are about to return to the hot days of 2005. That probably won't happen for a few years. It just means that the trend is no longer getting worse, which is a little, but pretty important factor to notice.
At any rate, you might not be particularly interested in Italian politics, but something happened there that forces me to talk about it. The newly-elected Italian Prime Minister Silvio Berlusconi, a very intelligent (and handsome) business man, decided he needed to do something to really help his people in this very hard financial moment. He found a way that makes our American tax rebate look very pale: he is cancelling completely the Property Tax on the first home.
Considering  that a lot of the people I know, at least in Florida, pay more every month for their property tax escrow than for the mortgage payment; I thought what is happening in Italy is worth mentioning. Strangely, it is a government move that could actually help to solve the housing crisis. Something American politicians should look at.
But since they haven't thought that far yet and they do not particularly think of Italy like anything of political value, other than great pasta and nice women … let's go back to our main subject: for now and many months to come the Bank Owned Property (or REO) is unquestionably the best deal in real estate, and we decided to deal with it in the best possible way: helping you to get them. You will be surprised how low some sellers would let you go.  

Two kinds of best deals:
1) Foreclosed properties (bank owned homes that the bank really wishes they didn't own, as now they have to maintain it, pay property taxes, cut the lawn, and try to sell it into the same overloaded market in which it probably did not sell for months before foreclosure, so they better sell it really cheap and really fast); or
2) Short Sales (buying for much less than the mortgage owed on it with the lender's approval. The buyer is happy because he gets a bargain, and the bank is pleased to have the situation solved without having to foreclose on it. It also muddies the waters and gives the impression something is being done to solve the crisis);
Buy as soon as you can.  Then buy more.   Do not do so recklessly, however.  Not every discount means a good buy. Be financially responsible and seek the guidance of an experienced real estate agent who can advise you based on current market conditions. Experience in the market is a key factor.
We personally spend a fair amount of time searching SHORT SALES, Sellers that are motivated, bank-owned, and developer's close-out specials, and we are getting some GREAT Deals for our Buyers.

Copyright (c) 2002-2013. All rights reserved. Reproduction of this article in full or in part is prohibited without the express consent of the author.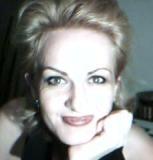 Paola Lombardi is the owner/broker of Great Homes Realty, Inc.
Her career includes over three years in politics and 15 years as an accredited journalist.
She can be reached HERE or visit  www.NewCondosClearwater.com.