Did you hear some noise in the housing market?
While the mass media are busy discussing how come so many real estate agents like me are still working as real estate agents and not as waiters; I started wondering if it was now the time for the intelligent Buyers to finally take over the shuddering remains of the housing market – I mean they would not be getting actual remains, they are actually getting some great homes, gorgeous waterfront condos and beautiful new construction town homes, still at the prices of actual "remains".
But not for long.
This is the news.
A little, but quite important news.
Everyday I see people here waiting on the fence for prices to crash even more.  It's not going to happen! It is actually rebounding, prices have been slowly going up, inventory has slowly going low, and buyers now often need to get into multiple offers – highest and best situations, to grab that great deal!
It looks like that housing decline was part of a future Clearwater people didn't like. Clearwater people waited patiently, but they continued to plan new developments, community project, tourist attractions … We finished the new buildings and are practically almost sold-out, we have a mayor who promotes the downtown and beach re-development, we are going to vote for a new 160 Million dollar Marine Aquarium project in Downtown, we have a beautiful new downtown marina; and we embraced the lending crisis as an opportunity to buy pre-foreclosures and bank owned properties cheaper than mobile homes.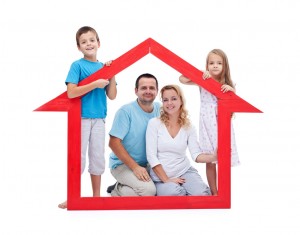 Yes, sales have been strong, and are climbing. These few buyers still waiting on the fence should stop looking at the Clearwater market at large; look at that part of the market that was caught into the lending mess, now in short sale or bank sale, still going at lower prices, but with multiple offers races! Get in, and race a bit! It's a low inventory, but for the few buyers who are ready and fast-paced is still full of GREAT opportunities.
Amazingly, the Fed fund rate hasn't stopped the growth in short sales or foreclosures.
These are your real deals, and will probably go on for a while.
The Foreclosure Crisis has really made me think … for an Italian like me, growing up for the most part of my life without even the remote concept of credit cards or borrowed money, what happened is almost inconceivable. But this helped me to look for the good side of all this.
Real home ownership, the American Dream, not the speculative investment, now has been affordable again if we look for these special deals. Snow birds and baby boomers now were able to find deals that allow them to actually enjoy their Florida condo and do what they came to Florida to do, retire, instead of working 3 jobs in order to pay for it. Buyers can now buy decent homes and have a mortgage they can afford and and that is comparable to renting. Fixing up the homes and put some money to improve them, finally makes sense.
SO YOU WANT TO BUY?   Look at mainly two types of deals:
1) Short Sales (buying for much less than the mortgage owed on it with the lender's approval. The buyer is happy because he gets a bargain, and the bank is pleased to have the situation solved without having to foreclose on it. It also muddies the waters and gives the impression something is being done to solve the crisis); or
2) Foreclosed properties (bank owned homes that the bank really wish they didn't own, as now they have to maintain it, pay property taxes, cut the lawn, and try to sell it into the same overloaded market which probably did not sell for months before foreclosure, so they better sell it really cheap and really fast).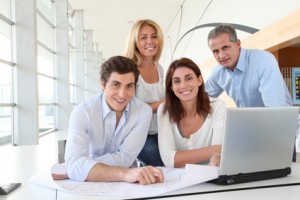 Expect to see the unexpected if you know where to look. Not every discount means a good buy, though. Many homes were overpriced or over appraised in the first place. Some banks are now selling at higher prices, with seller's  financing to avoid appraisal, and manipulate the prices upwards. Experience in the market is a key factor.
Work with an Agent who you trust, who knows the market and its continuous changes, and is into this full-time, so he has the correct estimation of value. An experienced real estate agent who can advise you based on current market conditions, like we do.
We personally spend a fair amount of time searching SHORT SALES, Sellers that are motivated, bank-owned, and developer's close-out specials, and we are getting some GREAT Deals for our Buyers. We will be happy to give you a FREE confidential interview or you can join our FREE automatic notification service, and be automatically notified via e-mail every time a new property enters the market. Set your own search criteria. Relax and enjoy!
Want to know more? 
*** COMING SOON *** FREE Real Estate Guide for the Clearwater area. It will be our gift to You. This guide will be a "must read" for anyone who has been thinking to buy now or in the near future, or just wants to keep updated about all the new development.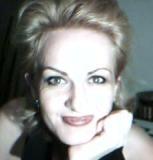 Paola Lombardi – Super Broker of Great Homes Realty
Main Office 727-461-0400
Office Fax 727-216-3469
info@ClearwaterPostulate.com
Short Sale & Pre-Foreclosure Certified Specialist 
Visit us at  www.facebook.com/GreatHomesRealty


Copyright (c) 2002-2013. All rights reserved. Reproduction of this article in full or in part is prohibited without the express consent of the author.