get in the driver's seat, we are going home
How to really understand this market & feel good about it.
By Paola Lombardi
I had so many things to talk about in this issue, but I guess they will have to wait till next month because a lot of you continue to ask me what I really think of this real estate market and I have to answer that first. Let me tell you what I really think.
I personally think we are in a quite unique market for many. No, I don't believe there has been all blood with the bubble bursting here, and if you have been waiting for the best time to buy real estate, that time has definitely arrived.
We still have huge inventories of homes and condos for sale, and this will allow buyers to be in the driver's seat during the spring home-buying season and be able to take advantage of price discounts and other incentives.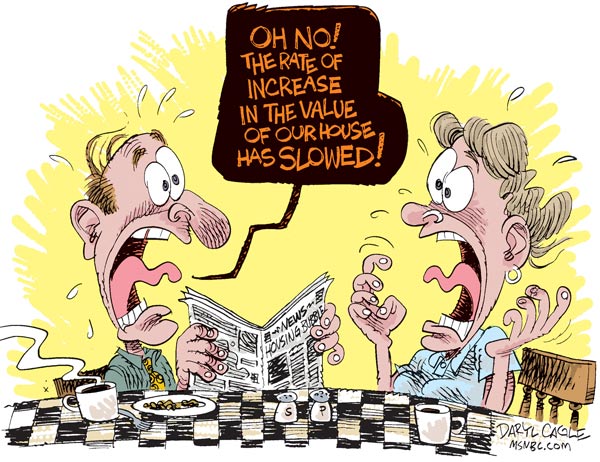 So what changed in the market? The buyers. Yes, we have a different type of buyer. Most of the people who are now buying property know they are in for the long run. It is not the "How soon can I resell it?" type of buyer, it is not a flipper market any more! Many flipper-investors are not happy about this and they do not want to admit the party is over. Many are still demanding one more drink at the housing bar.
But for the market at large this is not a total change for the worse. And somehow these new homebuyers feel more real to us. It is rewarding working for them, in a completely different way.
The boom we had was fun, and a lot of people benefited financially, but it was more an emotional story than an economic one. It was about skin deep excitement of potential wealth, the fear of missing out and the envy toward the guy next door who bought for a third of what you paid, or your baby-sitter becoming rich making incredible easy loans part-time. Everyone you knew seemed to be in real estate.
For the last few years real estate has not been a real market, it was more of a huge Monopoly game. Everyone was welcome and pre-qualified by the bank at the start; all you needed to do was roll the dice and copy what everyone else was doing.
In this last round of the game, a huge quantity of homes didn't sell to homebuyers or vacationers, but to speculative new investor/players, hoping to cash in on the national real-estate craze. But than something happened. Housing prices inflated past the point they should have to keep the game going. When appreciation should have stopped because nobody could afford the prices, it instead continued, fueled by wholesale lenders offering small-payment-huge-loan programs to incredibly uninformed borrowers that just wanted to play and make the deal but did not ask for possible consequences.
I think those lenders should have given better service to their borrowers and set a pre-scheduled foreclosure at closing. No, I am not kidding. Imagine. That would have been professional expert service.  The mortgage broker or the lender recognize that they're selling you a loan you won't be able to afford in a few years, but they work with you before closing to determine the exact date when your savings account will run dry and you'll be forced out on the street.
I must admit, I sometimes bought to flip and have also helped quite a few flippers be the envy of their friends, so I shouldn't be too critical. Maybe what hurt that market were the new or inexperienced investors, those who came late to the party, who now have to donate their property to seasoned investors or back to the bank. The solution? Turn pro, work with a pro, find the best agent you can to work with, someone who will not sell you something you cannot afford or something not-so-good and you will be stuck with.
Remember, we had a hell of a run for a few years. People who did not know anything about real estate made a lot of money. But now the game has changed. The slowdown of appreciation and sales has caused many investors to run away and cry really loud while running. The national media loves it.
Yet, real estate is still good. But it is good to a different audience. It is good to the homebuyer purchasing a home to live in, raise a family, and then, with the equity, retire in a beach condo in some cool sunshine state.  It is good to the wise investor, who now buys at a discount and plans to hold it while urban developments occur around it.
And if you are one of those who watched TV instead of playing Monopoly, and believed all the high profile make-over shows, and believed you could fix-and-re-sell anything at any price, but now are stuck with that house – try to look at it from a different viewpoint. Move in and love it. See it as a house you can live in for a bit, while it also functions as a long-term investment, and wait for this huge inventory to lower.  Then you won't have to lower your selling price.
It happens like this sometimes. You make an investment, and along the way, it ends up turning into a home. From a certain viewpoint it is a better game.
You can call it the American Dream.

Copyright (c) 2007-2013. All rights reserved. Reproduction of this article in full or in part is prohibited without the express consent of the author.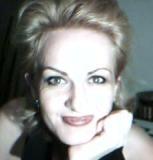 Paola Lombardi is the owner/broker of Great Homes Realty, Inc.
Her career includes over three years in politics and 15 years as an accredited journalist.
She can be reached HERE or visit  www.NewCondosClearwater.com.