Foreclosing- the wrong thing to do is nothing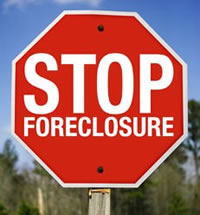 As foreclosure rates keep going at very high levels and property values stay low in many areas, more sellers are still turning to short sales as a way to avoid foreclosure.
In fact, of all available options, foreclosure is the worst.
As many of you already know our office specialize in short-sales, we have been doing this for over 6 years now, and we have already closed hundreds short sales transactions successfully. Yes, they are a lot of extra work, but the payoff is certainly more than just a commission on these deals when we succeed. Everyone wins every time we keep another one from ending up in foreclosure.
So, what is a short sale and how does it work?
In a short sale, we arrange with the seller's mortgage lender to accept a price that's less than the amount they owe on the property. As part of this arrangement, the lender may even agree to forgive the rest of the loan. As a result, the seller is able to get out from under a mortgage without destroying their credit rating, the lender is saved the time and expense of foreclosing on the property, and the buyer gets a below-market price on a home.
We work with professional mediators who negotiate the deal with the seller's lenders and the whole transaction is at NO COST to sellers. All closing costs, realtors commissions, negotiator costs are at NO COST to sellers!
The good news is that banks don't want to take your home back. There's no money in it for them. Actually several banks such as Bank of America, Chase, Wells Fargo to name a few, are now offering what they call "Cooperative Short Sale" which guarantees full forgiveness of the remaining debt, and even a seller's incentive up to $3,000 cash to seller at closing, if the seller qualifies for it. Banks lose money when they foreclose on homes, which means it's in their self-interest to work with borrowers who are in trouble. That is why we have been so successful for over six years negotiating short-sales.
So, if you know anyone who is facing foreclosure or cannot keep up their mortgage payment any longer, please tell them to email me for a FREE confidential review of their situation!!
They will thank you forever you did. We have almost all our listings under contract – we are looking for more properties to market for sale as short sale transactions. Our team is made up of licensed Realtors® that specialize in avoiding foreclosure.  We will NOT buy your home, but will assist you in selling your home quickly.  At no cost to you.
Are you a Buyer?
Large homes, at Fire Sale Prices!
Are you a Buyer? You couldn't be in better hands.
Foreclosures are a great bargain in real estate right now. The only problem is, everyone knows it.  (Even some of the banks which are trying to inflate prices again) – So that means the competition is heating up for the best deals. However, if you do your homework and get prepared, you can put yourself in the best position possible to take advantage of some fabulous opportunities to save money when you buy a house in foreclosure.
If you are a buyer remember this: for now and many months to come the Short Sales or the Bank Owned Property are unquestionably the best deal in real estate, and we decided to deal with it in the best possible way: helping you to get them. You will be surprised how low some sellers' lenders would let you go. And we will guide you to those best deals. 

 Two kinds of best deals:
1) Foreclosed properties (bank owned homes that the bank really wishes they didn't own, as now they have to maintain it, pay property taxes, cut the lawn, and try to sell it into the same overloaded market in which it probably did not sell for months before foreclosure, so they better sell it really cheap and really fast); or
2) Short Sales (buying for much less than the mortgage owed on it with the lender's approval. The buyer is happy because he gets a bargain, and the bank is pleased to have the situation solved without having to foreclose on it. It also muddies the waters and gives the impression something is being done to solve the crisis).
We personally spend a fair amount of time searching SHORT SALES, Sellers that are motivated, bank-owned, and developer's close-out specials, and we are getting some GREAT Deals for our Buyers
Call us for a FREE consultation 727-461-0400 or Sign Up HERE to receive automatic e-mails of all new properties coming on the market. As always, without obligation!
WE'RE HERE TO HELP - Our goal at Great Homes Realty is to help you find good properties, whether you're looking to buy your first home, a home-away-from-home, or an investment or commercial property. We work hard to find good properties that are priced right, and to offer properties that we are proud to present.
Our website, www.ClearwaterPostulate.com , gives you ALL the latest of our local market, and great real estate deals. Visit our HOT DEALS page and the MOST POPULAR BUYS page. We update it frequently, so there's always something new to find out.

Copyright (c) 2002-2013. All rights reserved. Reproduction of this article in full or in part is prohibited without the express consent of the author.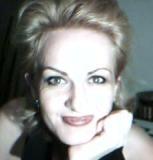 Paola Lombardi Super Broker of Great Homes Realty 
Main Office 727-461-0400
info@ClearwaterPostulate.com

Are your sales or revenues down trending?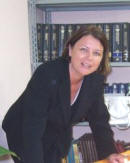 Don't wait until it is too late to find out what can be done to revert the downward spiral! Call My Business Consultants at toll free (800) 805-0337 for your free Business Analysis test and our expert advice.
We specialize in finding the specific "Why" for the problems a business is experiencing. Our initial business analysis is comparable to a full X-ray of an organization's "body" which locates exactly the source or sources of the problems the organization is having. Then, having this information, we have the unique ability, thanks to the Hubbard Management Tech and our experience, to fix it.
Call My Business Consultants today – toll free: (800) 805-0337  e-mail:  mybusinessconsultants@yahoo.com  portfolio: http://mycareerconsultants.com/MyBusinessElecKit.pdf